Join my newsletter to receive intuitive guidance and inspiration! 
It's time to make the changes you long for!
It is possible for you to feel down-to-your-bones joy, powerful freedom, and sustained hope and inspiration!
Because you are here, you may be dealing with the following:
You feel like you keep running into the same issue (This again?!)
You wish you could take a little vacation from your life (to relieve your anxiety and get some perspective)
You feel like your mind runs wild, and often to a negative place (you wish you could get your thoughts under control and not beat yourself up so much)
You feel frustrated and powerless because you are smart and capable and yet there are aspects of your life that continue to confound you
You feel like something's got to give!
Why is it so hard to make the changes you know you want to see in your life?
Why is it so difficult to break the habits that undermine your success and your happiness?
You are smart and savvy. You know yourself, kind of. And you are at least somewhat tuned into the world around you. Your intentions are good and well thought out, and yet you struggle to make the changes you want in your life.
You promise to change, to be healthier, more organized, more disciplined, a better listener…whatever it is for you. And yet, you find yourself in the same place over and over again. Sometimes, you get a little traction, a boost of confidence, and then you backslide into old patterns.
You fall short of your expectations for yourself and you feel that you should know better, do better, and be better. If you could just figure out the right plan, the right strategy, or the right way to fix yourself (or someone else), then you could use your willpower to change for good. Maybe you know that there is something going on internally, something in the way or keeping you stuck, but you just aren't sure how to shift it.
It's frustrating and you want be free of this cycle and the burden of trying to fix or overcome it.
Today could be the beginning of lasting change for you!
Everyone has the ability to live a meaningful, joyous life, and to feel good, relaxed, powerful, and creative! It is my mission to help people make that shift. With my unique blend of psychology, coaching, and spiritual awareness, I will customize a program that will work for you and your specific situation.
My name is Vanessa Metcalf, and I have spent my life, both personal and professional, exploring what lies beneath our motivations, actions, and blocks. I have dedicated many years to developing tools that aide in shifting beliefs and behaviors. I will help you to navigate those inner roadblocks that keep you from experiencing joy and freedom in your life. 
Let me help you…
Explore the subtleties of your emotional life
Engage your intuition
Ignite your enthusiasm and creativity
Cultivate supportive structures
And put it all into action
This is not just surface work, but deeply embodied transformation that will last.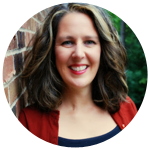 "Vanessa listens deeply and is connected to a wide range of ways to "know."
I have worked with Vanessa numerous times. She's my go-to girl when there's a bizarre vortex of events happening or I need deep insight on a decision or direction in my life.
Her intuition is usually spot-on, and she accesses her body, the Tarot, writing, and other energetic forces at work in our world to provide advice, insight and guidance. "
Frequently, she knows something about my life before I do. And she's funny, warm, and loving to boot. Call her. You will be glad you did."
Christina Boyd-Smith | Minneapolis, Minnesota | thecorporaterebel.com